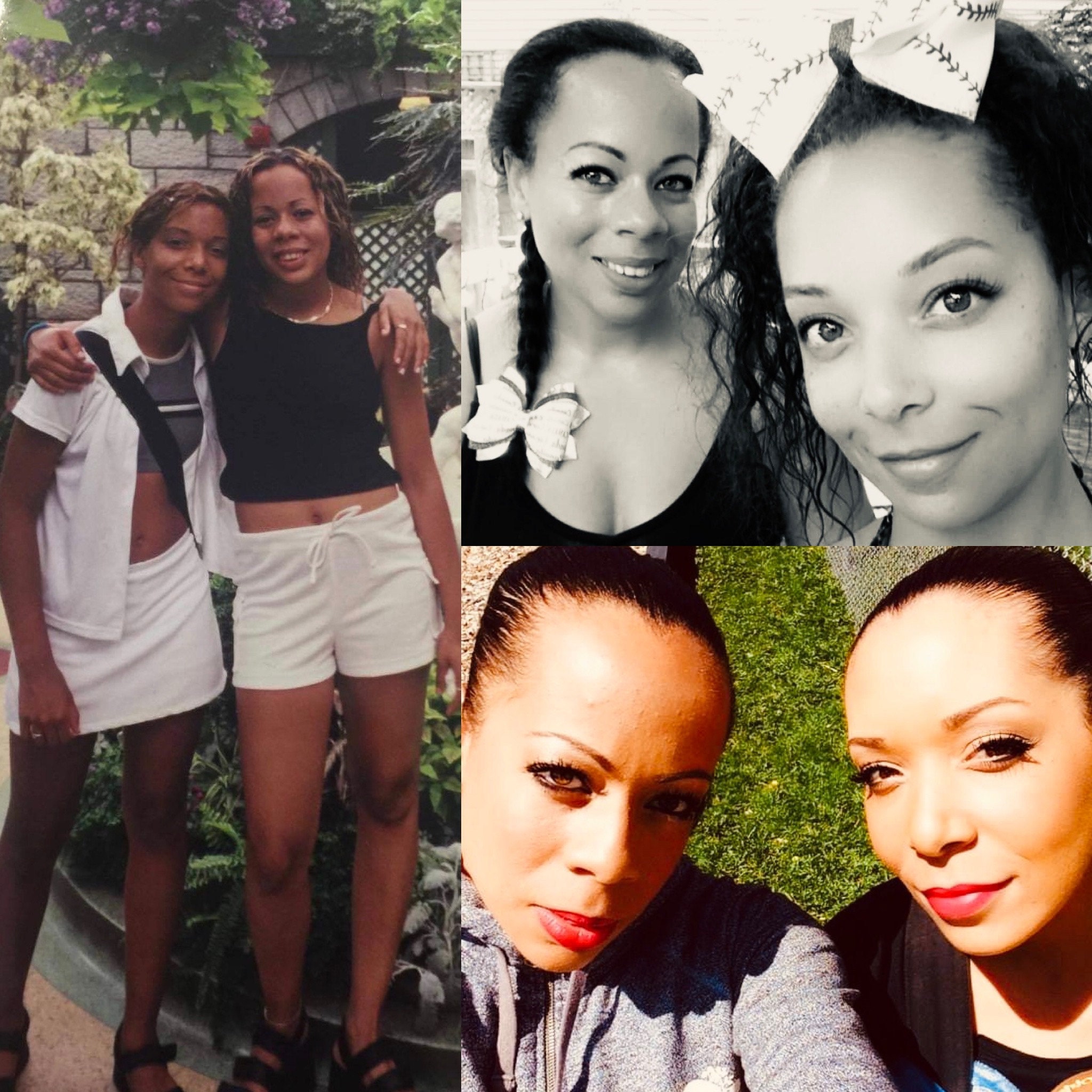 Im still here everyone, I just wanted to say a big thank you to you all for all of your support. I have been a little busy with my Fall/Halloween Collections. Can you believe it, we are in SEPTEMBER wow that came fast!!! Although I love Summer I also am in love with these cool evenings which I was totally ready for. I'm in Canada so the seasons are starting to change. 🍁🍁🍁
Today I thought I would introduce myself and share where the name Sister Claws came from.
My name is April (with the braid with bow on the end)and my sisters name is Grace (with the bow on top), we are the Sisters behind SisterClaws. We are the Duo Team that is behind all of the designs on our Instagram page. (Seperate Websites)
As we are a sister team we have separate lifestyles and little ones with us at home, we collaborate a lot together with our ideas and designs, with that being said we decided that we would have separate websites, we know this can be confusing and we are so thankful for your patience with us. 
We are 5 years apart and have been BFF's our whole life's. We Are Both Nail Obsessed. Not just obsessed its life for us Teehee.....
We cannot wait to see what the future holds and we are looking forward to years to come and us coming together as a sister team and perfecting lots of different new styles and techniques. 
Thank You for your continued support, we have included some pics past and present so you can get aquatinted with us...
Check out both of our designs here👇
www.bombzrus.ca
www.sisterclaws.com
Insta:@sisterclaws
Pin: Sister Claws
Claw On Sisters💕
 April