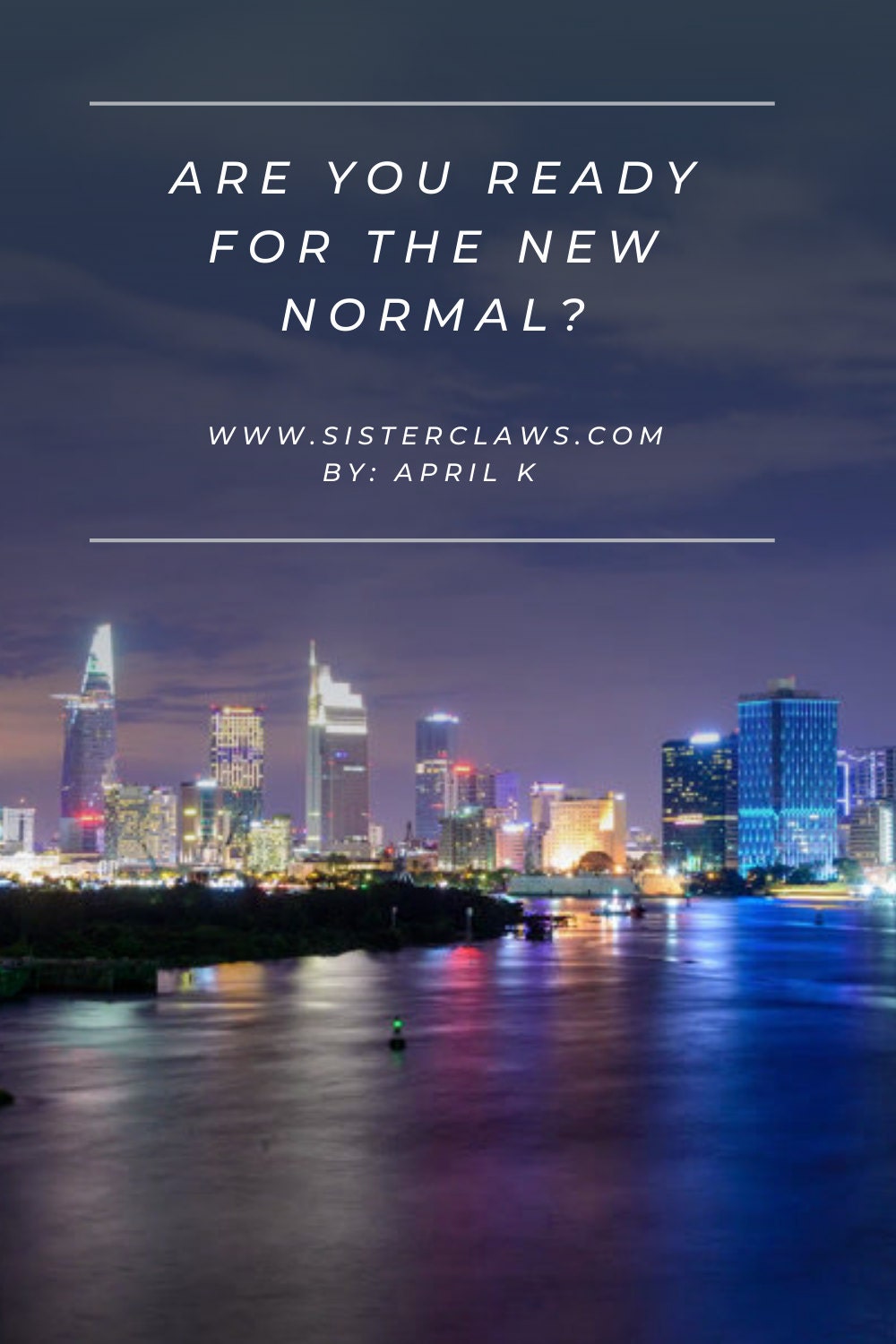 Are You Ready For The New Normal?
Well 2020 has been, well lets just say very interesting, like myself a lot of you are probably still working from home.  I've loved every second and I also have disliked every second let me tell you why.  I think for myself I have felt like I have been held captive in my own home which sounds funny but in the sense of not doing or having the amenities that I'm use to it has been a feeling of mine.  Simple things like taking a stroll around the mall on the weekend or walking around walmart aimlessly,  just silly things that your accustomed too and honestly they are usually time wasters but still.  
There are also a ton of things that I love about staying "Put" without to much outside distraction, number one would be being able to sit as a family or just sit by self and get loss in my own thoughts for once without plans or distractions like when does that happen??. 
 There hasn't been a marked up calendar in quite sometime.  Sports to get the kids too cancelled! "No Plans" I mean when in life do you not have plans for yourself, when in life can you just sit and do nothing and its acceptable because there is actually nothing to do. I mean that has been pretty awesome I think.  
With everything starting to open back up I'm excited and nervous at the same time. 
Questions I've been asking myself are will this be temporary?  Will there be a second wave? Will my business continue as is? (Nail Salons have been temporary closed so my small business has been busier then the usual).  I mean there are so many questions??? I know a lot of you wether you have a small business or your employed by an employer your probably are thinking a lot right now too about your overall future moving forward. As a entrepreneur I'm hopeful, I'm hopeful in a world that will reconstruct and do better.  After all sometimes all you have is hope. During this time I personally am moving forward, with my plans my dreams and continuing to strive the best way I know how. My hope for all of you is to do the same......You Got THIS.
Claw On Sisters..
April K